Post by Mark_LA on Sept 14, 2015 1:00:07 GMT -5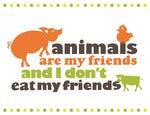 Also, there is a huge movement in the USA for us alkies and addicts to put faces to our names, to raise awareness so that addiction loses its stigma.
Here's a link:
manyfaces1voice.org/
I'm joining the rally in DC on October 4th.
www.facingaddiction.org/
Thanks for posting these links, Blue.
While I understand and sympathize with the desire for societal acceptance and freedom from stigma for addicts, I wonder if it's really plausible, or indeed defensible.
Awareness campaigns like "Many Faces" seem to come from a standpoint of painting the stigmatized as being entirely "victims," which is fine for most causes. However, no matter how you slice it, even if you subscribe to the "disease" model of addiction, personal participation and responsibility factor both in becoming an addict and in the process of recovery from addiction. That's a fundamental difference from any other "disease" or cause in which the stigma sufferers are more arguably blameless.
Nature and nurture may have stacked the deck against me, but no one forced me to play a hand. In other words, I may have had a genetic and/or environmental predisposition to addiction, but the responsibility for drinking until the addictive potential was realized falls at least partly on my shoulders. Similarly, recovery from my addiction requires my active participation and acceptance of responsibility, unlike most other "diseases."
I think this distinction may limit the extent of sympathy and tolerance the public at large can ever develop for our affliction, no matter their level of awareness.
Sorry, bit wordy and convoluted as usual, and perhaps not even very sensible, but just my thoughts at the moment.